"

Amazingly, New Orleans High Society had only been playing together for a bit over 18 months before recording this exceptional first album. With this kind of chemistry, you'd think they'd have years- if not decades- under their belt, and it results in one of the best jazz endeavors of the year. 9/10" - Tom Haugen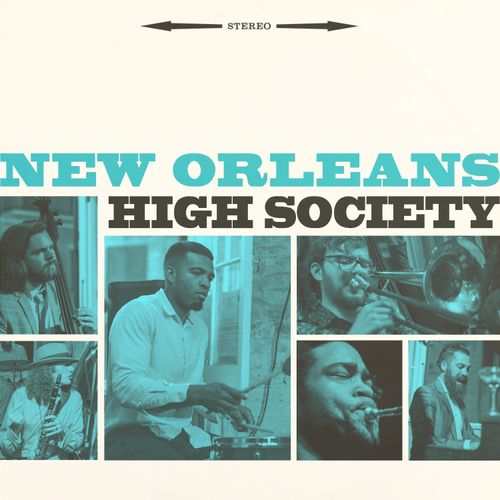 New Orleans High Society Self Titled Debut!
Our album features a collection of classic New Orleans standards interpreted in a unique way that features gospel, Afro-Cuban, and trip hop influences. With a powerhouse collection of you, up-an-coming musicians, we are bringing fresh energy and outstanding musicianship to these classic songs. The band is a tight-knit group of friends, and their genuine affection for each other comes through in the playfulness of their arrangements.
The album features the talents of Cleveland Donald on trumpet, David Bode on reeds, Peter Gustafson on trombone, Yacine Sebti on piano and vocals, Stephen Bohnstengel on bass, Trenton O'Neal on drums and percussion, and special guest vocalist Angie Z. The album was recorded and mixed by engineer Chris Butcher at Butcher Studios in New Orleans, LA and was mastered by Grammy® Nominated engineer Michael Harvey at NOLA Recording Studios in New Orleans, LA.